Ever wondered what the top five interior design styles are? Infographic fans and design fans alike will find this descriptive style synopsis not only helpful but also fun. This cool infographic explains the difference between a "modern" and a "contemporary" design style before moving on to traditional, industrial and classic. Do you prefer clean lines or rather live in a home with floral-patterned wallpaper? Do you vibrate when you see heavy carved furniture and find yourself looking for symmetry in everything?
Then you might be the traditional type. But there's always room for more and mixing styles is one of the hottest trends. That's because we tend to grow and gain new knowledge, open our eyes and get attached to more than just one style – that's what an eclectic style is for! Now that you know the trendiest interior design styles, are you curious to see the differences between bachelor & bachelorette pads in another fun infographic?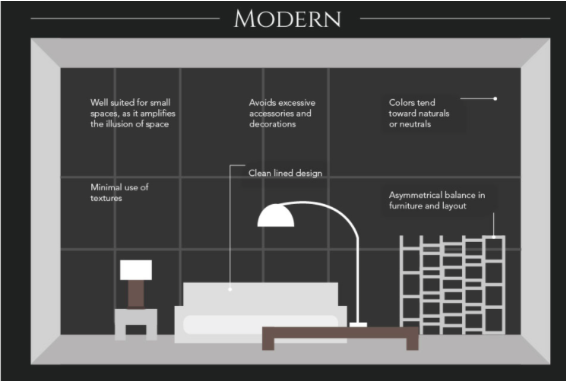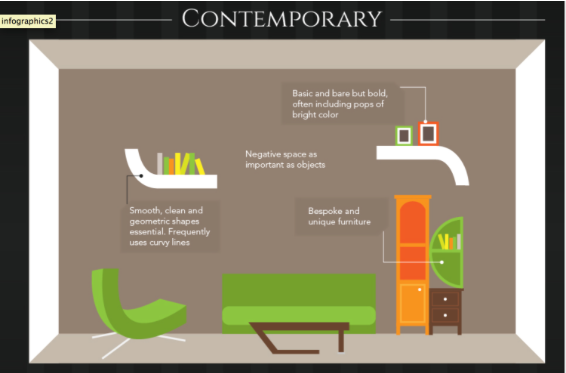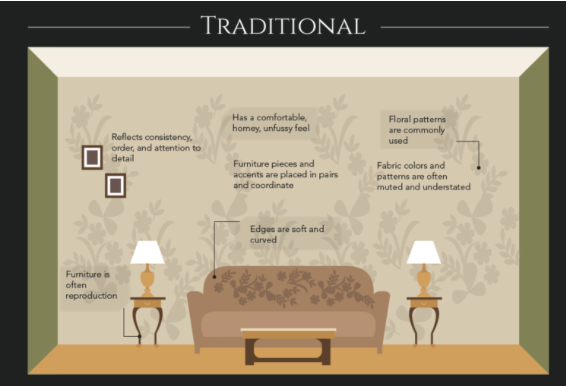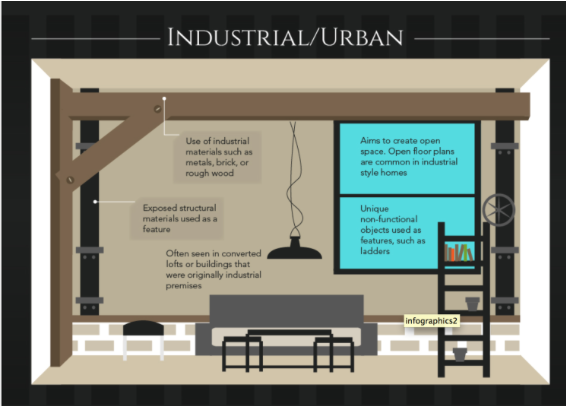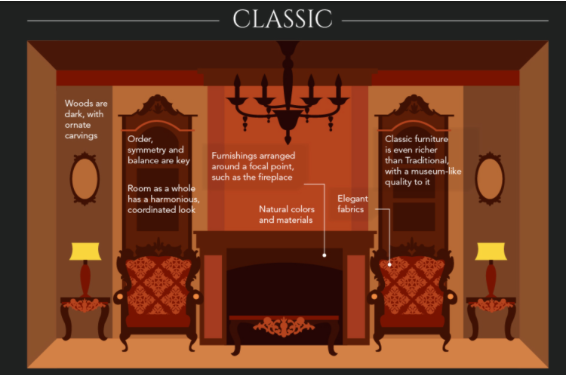 There are no hard-and-fast trules when decorating your home! Feel free to mix and match design stylesto create a look that is Eclectic – derived from multiple styles/sources and reflect your personal style.