The Chevron pattern is a bold pattern that makes a really strong impact on a room. It's essentially a series of V's laid out in a row. It's a little bit wavy but with more of a hardened edge.
Despite being a bold and tough design, it's a great choice even for the most serene of homes. If you choose the right colors and placement for a Chevron design then you can evoke that wavy, undulating relaxed feeling that lies beneath this design.
This look isn't for everyone but it's certainly one to try to play around with. You don't have to commit to incorporating it into your design completely; use towels, pillows, blankets, rugs and other temporary items to test out this design.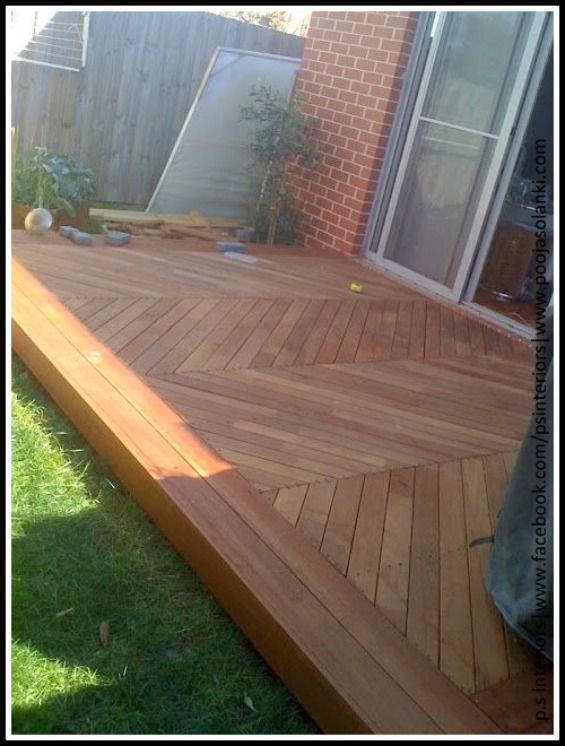 One really beautiful way to use the Chevron pattern is in your wood flooring. The color is still neutral enough to work with any decor but it adds a pop to the room that goes beyond what you normally get from wood flooring.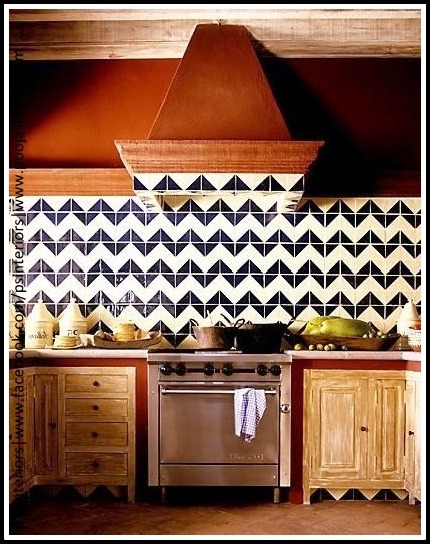 Your floor doesn't have to be wood for the Chevron pattern to work. You can get Chevron tiles, too. I like the narrower V's in this particular tile pattern.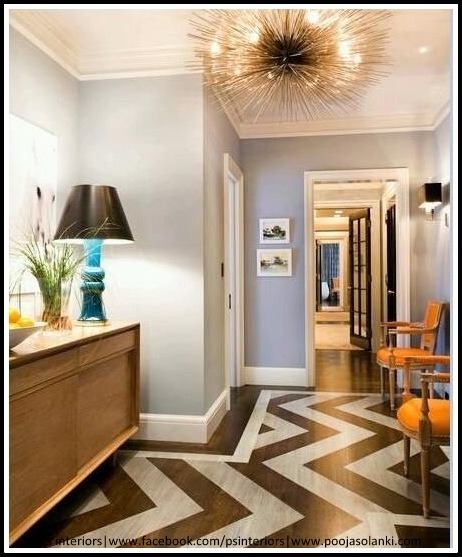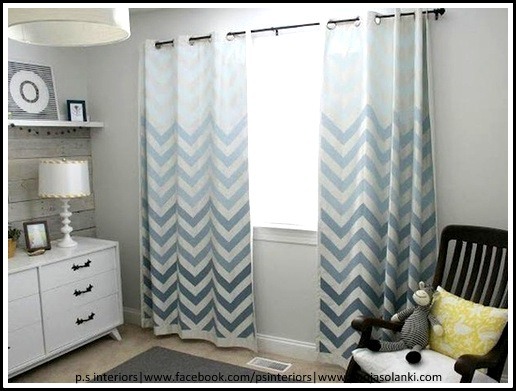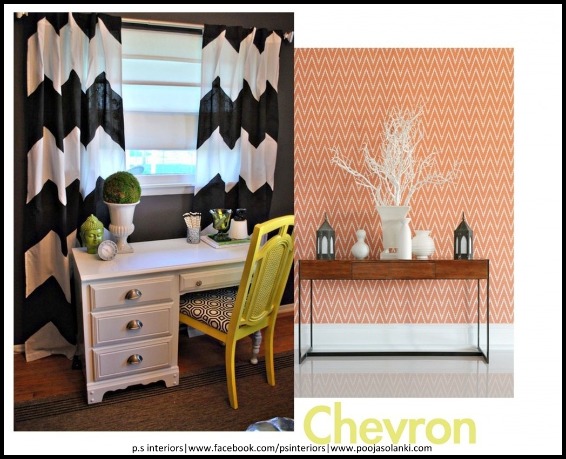 The curtains here have a Chevron pattern that really makes the room interesting. I think it's a little bit much to set this pattern against striped walls, though. What do you think?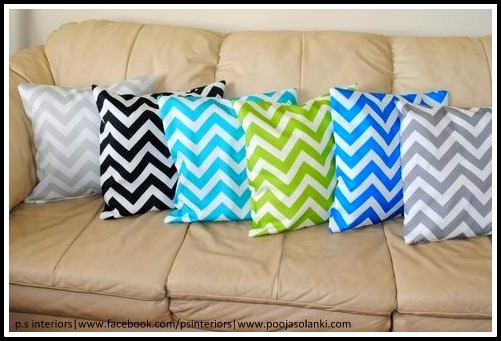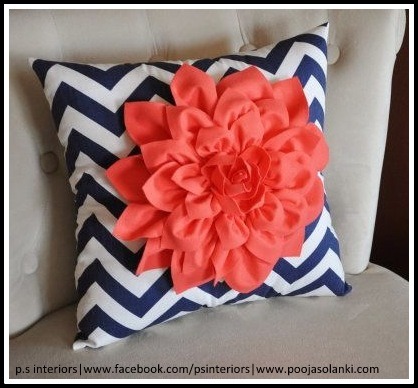 Pillows are another great temporary item that is great for playing around with the Chevron design in your home. This square-based pillow hints at that type of design. You could mingle Chevron patterned pillows with these as well as with striped pillows for a really interesting effect.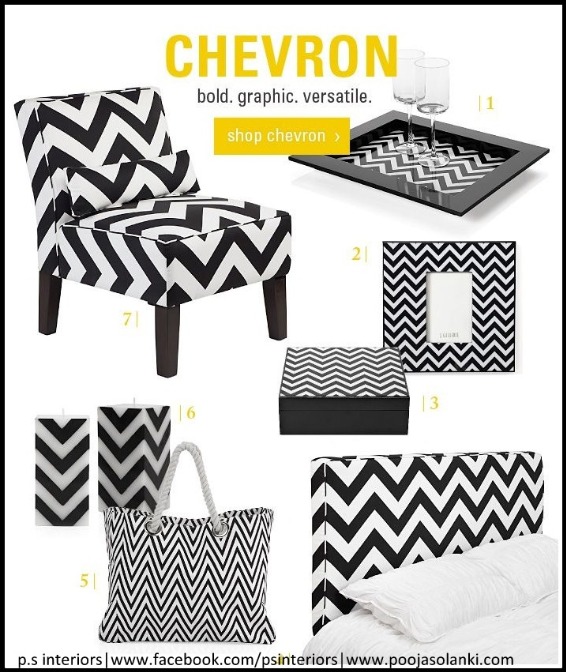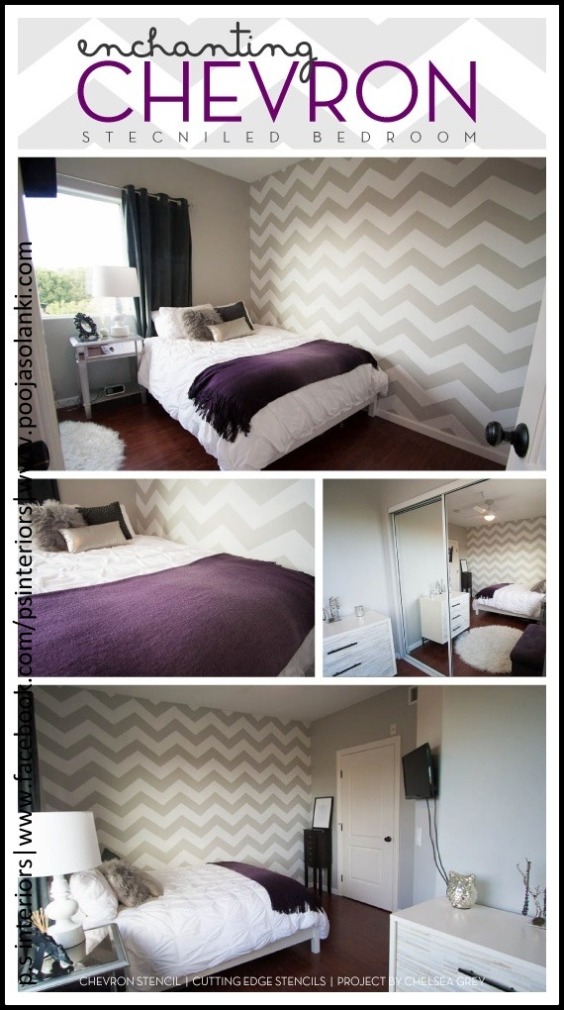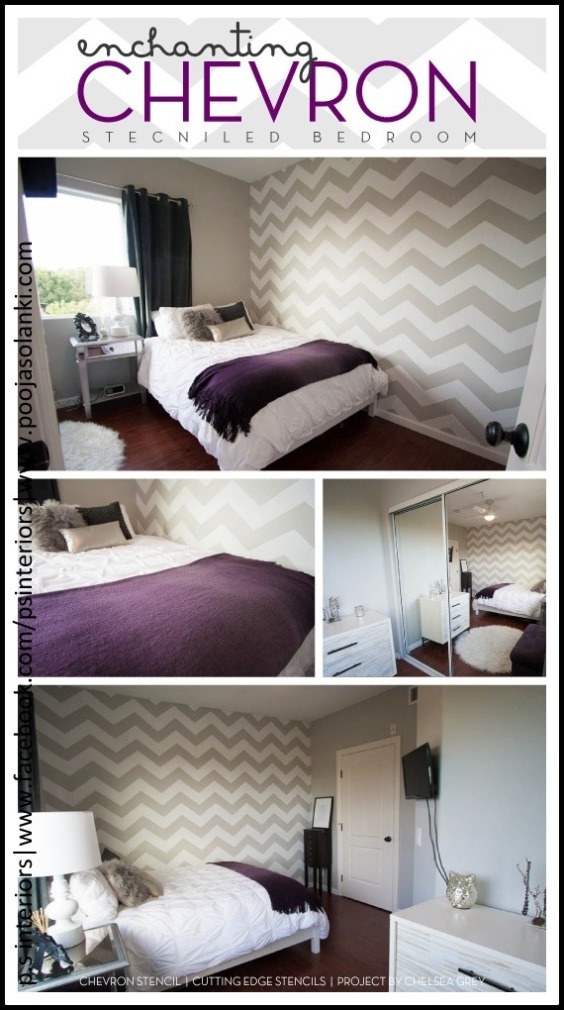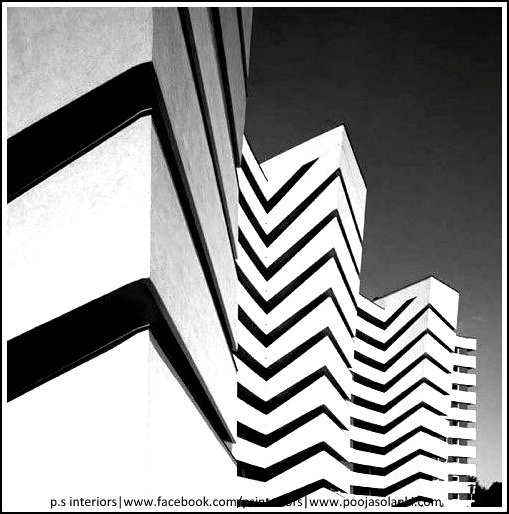 Completely love the architecture of this building. Chevron!!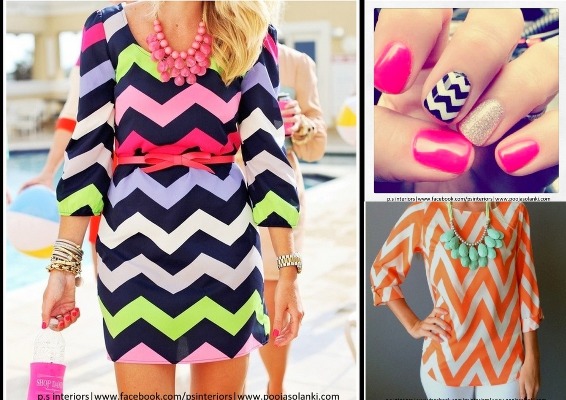 Chevron in Fashion too…be it pattern on clothes or nail art.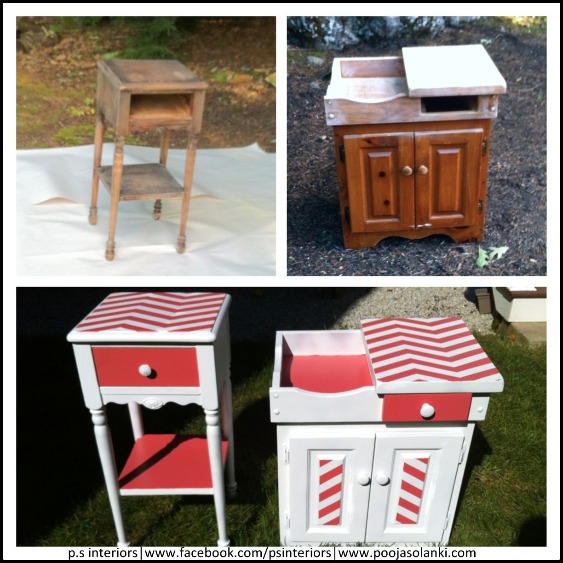 DIY Chevron pattern on furniture.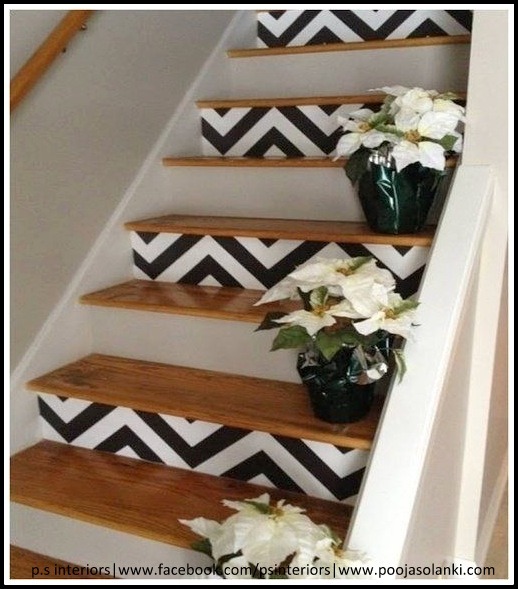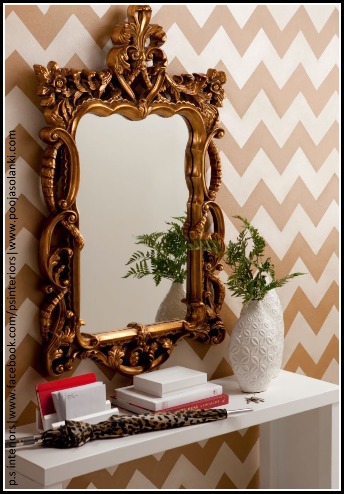 Add in these bold patterns in your home..Be it walls, floors, cushions, furniture, rugs or in fashion!! Cheeers!!